Earth Day 2016: 22 April, 2016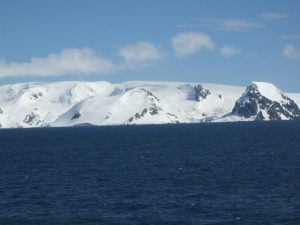 Earth Day Network's mission is to broaden and diversify the environmental movement worldwide and to mobilize it as the most effective vehicle to build a healthy, sustainable environment, address climate change, and protect the Earth for future generations. More information read below or click here.
Please find a sampling of some Earth Day events open to the public. To register an event please visit https://goo.gl/Ci2fHZ
Washington, DC – Over one billion people in 192 countries will take action to protect our shared environment. All across the globe, in big cities to small villages and everything in-between, people are organizing, demanding climate action, cleaning up their local communities, meeting with their elected officials, planting trees, and teaching their children to protect our planet.
This year, in a rare and special event, United Nations Secretary General Ban Ki-moon has invited every world leader to the United Nations to officially sign the Paris Climate Agreement reached this past December. It is no coincidence that the agreement is being opened for signatures on April 22nd, Earth Day.
"Earth Day is the largest, most recognizable face of the environmental movement," said Kathleen Rogers, president of Earth Day Network. "Millions of people in dozens of different countries will become lifelong environmentalists this and every Earth Day. Hundreds of thousands will be children – our planet's future. They will join the more than 1 billion people who already use Earth Day to focus on the urgent need to stabilize and reduce global greenhouse gas emissions, fight climate change, act locally, become climate voters, and protect their children's futures."
This year Earth Day Network is focusing on the urgent need to plant new trees and forests worldwide. Throughout the year, EDN sponsors and takes part in tree plantings across the US and worldwide. But this year we are raising the stakes. As we begin the four year count down to Earth Day's 50th anniversary in 2020, Earth Day Network is pledging to plant 7.8 billion trees worldwide – one for every person on Earth! That's incredibly ambitious, but we believe this down-payment must be made in order to combat climate change and keep our most vulnerable eco-systems from facing extinction.
"We have no higher priority this year than to make sure the United States, China, India, the EU, and all the largest CO2 emitters sign the Paris Agreement. EDN has launched a petition calling on world leaders – including President Obama — to show leadership. (You can sign the U.S. petition).We need to prove that what happened in Paris last December was not all talk. We need to take action.  Signing the Paris Agreement this Earth Day at the United Nations is just the beginning," Rogers said. "That, coupled with our global activities, will make this the largest, most significant Earth Day in years. And it's the perfect start in our countdown to Earth Day 2020, our 50th!"
Across the world, millions of schoolchildren and their teachers will take part in education, civic, and outdoor programs that will teach them about the importance of clean air and water, how to begin a lifelong practice of civic participation, and experience the wonders of nature. In almost every country on Earth, citizens will be making demands of their governments to take action to address the climate crises, starting with the signing of the Paris Climate Agreement on April 22nd, Earth Day.
This is Earth Day's legacy – the largest and most active citizen engagement campaign on Earth. To learn more about Earth Day 2016, Trees for the Earth, and how you can get involved, visit: http://www.earthday.org/earth-day/ To sign the petition go to http://chn.ge/21bpCsi
###
ABOUT EARTH DAY NETWORK
The first Earth Day on April 22, 1970, activated 20 million Americans from all walks of life and is widely credited with launching the modern environmental movement. Growing out of the first Earth Day, Earth Day Network (EDN) works with tens of thousands of partners in 192 countries to broaden, diversify and mobilize the environmental movement. More than 1 billion people now participate in Earth Day activities each year, making it the largest civic observance in the world. For more information, visit www.earthday.org
For website for more information.