Mental Health Awareness Week, 2019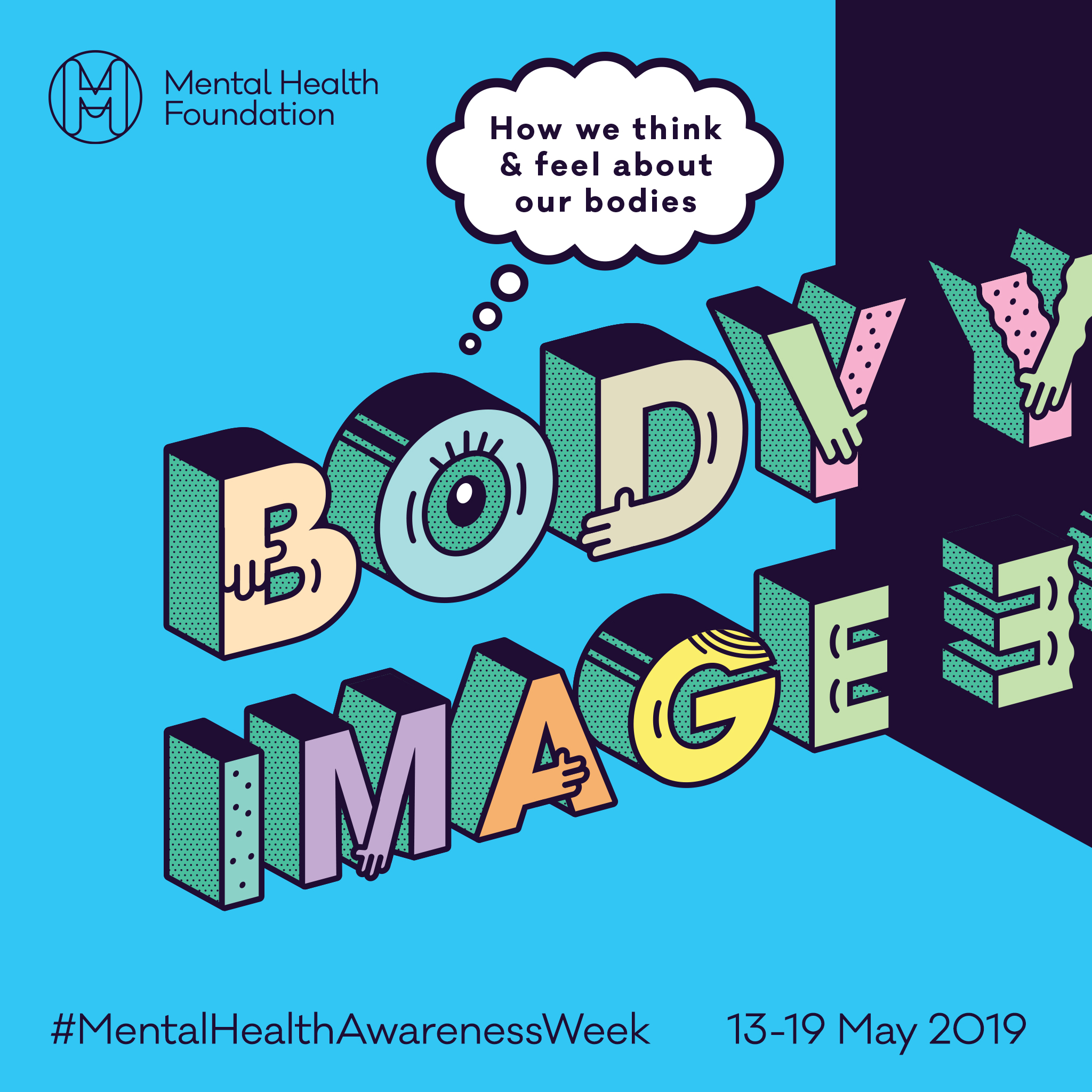 Hosted by the Mental Health Foundation, Mental Health Awareness Week takes place from 13-19 May 2019. The theme this year is Body Image – how we think and feel about our bodies. A time to reflect on Mental Health & take action.
The National Wellbeing Service Ltd supports Mental Health Awareness Week.
Mental Health Foundation CEO, Mark Rowland, states: This year's Mental Health Awareness Week theme, Body Image has a direct relevance to everyone reading this blog. All of us live with our bodies as they evolve and change. Just as all of us have a role in shaping an inclusive culture where we help others feel comfortable in their own skin. You can read the rest of Mark Rowland's blog on the MHF website.
New report
New data is available on the extent of body image concerns across the UK, how body image impacts mental health, plus practical steps we can take as a nation. Read the Mental Health Foundation new report on body image.
---
Nobody is immune from mental health problems
Nobody is immune from mental health problems. Cara Delevingne shares her own experience of Depression in a short video.
---
---
Get involved
Use social media to promote Mental Health Awareness Week. Check out online and use the hashtags: #MentalHealthAwarenessWeek #MHAW19. Visit the Mental Health Foundation for more information.
Follow The Mental Health Foundation and help spread the word. It's also the best way to receive updates on the campaign in the lead up to the week!
Facebook: @mentalhealthfoundation
Twitter: @mentalhealth
Instagram: @mentalhealthfoundation
---
Samaritans: If you need someone to talk to then Samaritans are available on 116 123 (UK) for free, 24/7. They are there to talk to, listen and they won't judge or tell you what to do.
Mind: If you are looking for professional support then Mind can help you with their Infoline. They can find information for you on what support is available in your local area. You can call them on 0300 123 3393 (UK), they are available Mon – Fri 9am – 6pm.
Beat: If you want to speak to a trained eating disorder helpline support worker then you can call Beat's helpline on 0808 801 0711 (UK) they are open 365 days of the year 12pm – 6pm Mon – Fri and 4pm – 8pm weekends and bank holidays.
CALM: If you want emotional support as a man or for a man in your life then you can call CALM's helpline on 0800 58 58 58. It is for men in the UK who are down or have hit a wall for any reason, who need to talk or find information and support. They're open 5pm–midnight, 365 days a year.
Maytree: If you are feeling suicidal or are having suicidal thoughts you can contact Maytree. Maytree have a house available for people at moments when they're feeling suicidal. They offer a free 4 night, 5 day stay for adults, with the opportunity to be heard in complete confidence, in a caring, safe environment. You can contact them on 0207 263 7070.
Urgent professional help: If you are concerned that you are developing a mental health problem you should seek the advice and support of your GP as a matter of priority. If you are in distress and need immediate help and are unable to see a GP, you should visit your local A&E.
Footnote: The Mental Health Foundation is the UK's charity for everyone's mental health.