Mental Health Awareness Week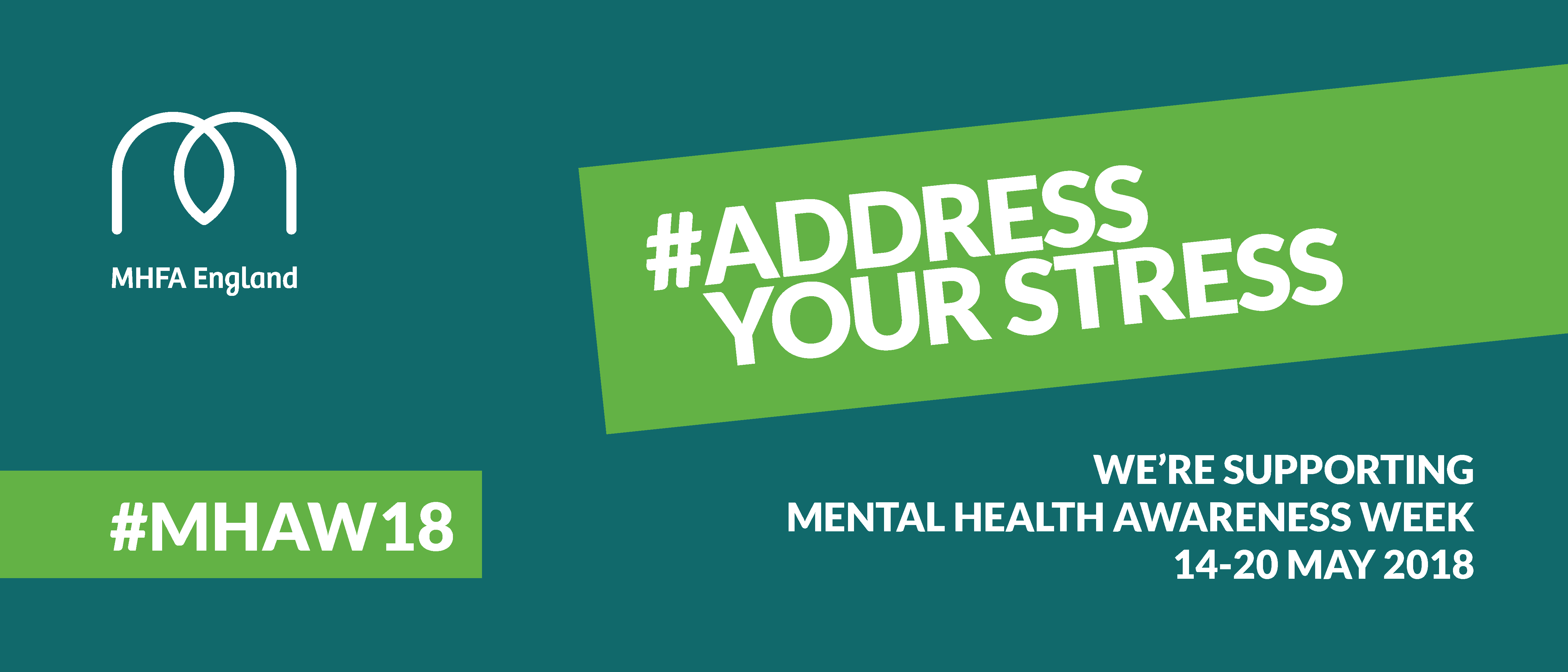 The National Wellbeing Service Ltd supports Mental Health Awareness Week. Stress is everywhere, and it is directly linked to our mental health. 1 in 6 adults in Britain will experience depression, anxiety or problems relating to stress at any one time. The Mental Health Foundation, organiser of Mental Health Awareness Week, says:
"By tackling stress, we can go a long way to tackle mental health problems such as anxiety and depression, and, in some instances, self-harm and suicide. We will look at how we can tackle stress and help improve our mental health."
Check the stress facts below.

While stress is a normal reaction, too much stress can be harmful. It is linked to anxiety, depression, suicide and self-harm and physical problems such as muscle and joint pain, and cardiovascular disease. Our research has shown that too many of us are too stressed, too often. But it doesn't have to be this way.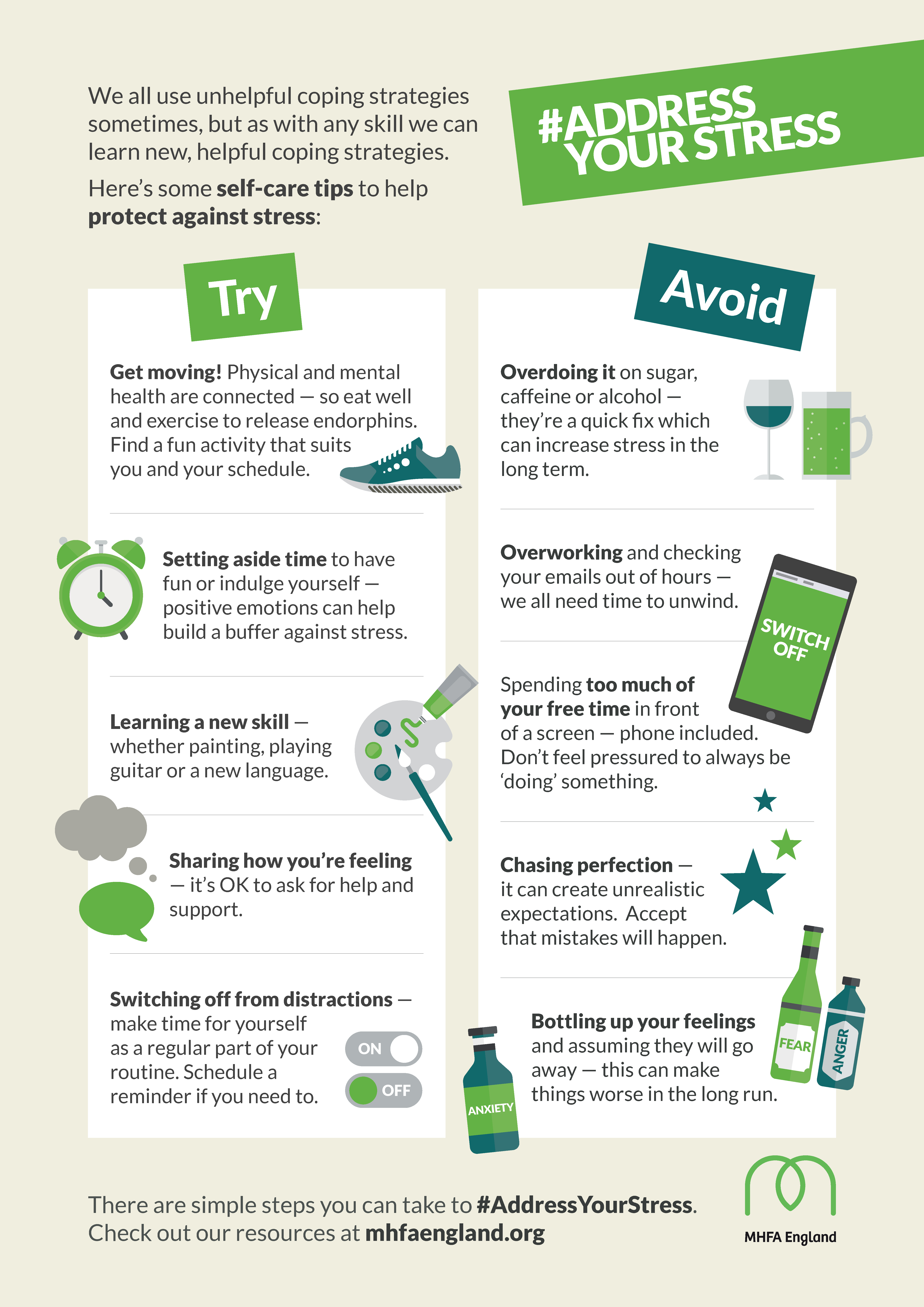 There are simple steps you can take to #AddressYourStress.
Check out the MHFA resources for more information about stress.