International Day of Happiness 20th March, Every Year!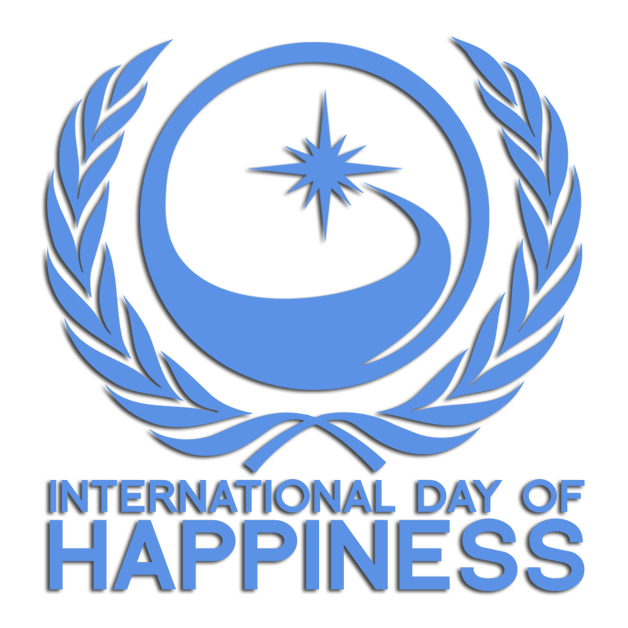 Article 2 of UN Resolution 66/281: International Day of Happiness Invites all Member States, organizations of the United Nations system and other international and regional organizations, as well as civil society, including non-governmental organizations and individuals, to observe the International Day of Happiness in an appropriate awareness-raising activities.
Striving for a Happy Planet
International Day of Happiness is a day to be happy. Launched in 2013, the United Nations has celebrated the International Day of Happiness in order to recognise the importance of happiness in the lives of people around the planet. The UN launched 17 Sustainable Development Goals that seek to end poverty, reduce inequality, and protect our planet which are three key items that lead to happiness and wellbeing.
The United Nations invites any person of any age to celebrate the International Day of Happiness each year on 20th March.
Show you support by tweeting on the 20th March with the hashtag  #InternationalDayOfHappiness
Free Happiness Guidebook
Download your free Happiness Guidebook packed full of ideas and actions to create a happier life for you and those around you
Make the Angry Birds happy. Take Climate Action
In 2016 the International Day of Happiness focuses on the relationship between having a healthy planet and our happiness. The campaign is titled, "Angry Birds for a Happy Planet" and was launched on Friday, 18 March at UN Headquarters with an event focused on Sustainable Development Goal 13 – urgent action to combat climate change and its impacts. You can check out the Angry Birds Website, and find the event in your closest city.
Show you support campaign on social media with the hashtag #AngryBirdsHappyPlanet 
How Happy Are we?
The 2016 World Happiness Report found that Denmark is the happiest country in the world. Western Europe scored an average of 6.575 out of 10, whilst North America was 7.125 and Latin America and the Caribbean 6.578.
The top 10 of the World's Happiest Countries:
1. Denmark
2. Switzerland
3. Iceland
4. Norway
5. Finland
6. Canada
7. Netherlands
8. New Zealand
9. Australia
10. Sweden
UN Secretary-General's Message
Visit the International Day of Happiness website to read the UN Secretary-General's messages.
United Nations Regional Information Centre, UNRICs Related Links
· Sustainable Development Goals
·  International Day of Happiness 2016
 Copyrights and trademarks
Happiness Day™ and International Day of Happiness™ are registered trademarks of Illien Global Public Benefit Corporation. They are managed in partnership with the United Nations and freely shared with global citizens through Creative Commons licensing. Happiness Day, Inc is. a U.S. based 501(c)(3) not-for-profit organization whose sole donor is the Illien Global Public Benefit Corporation. The International Day of Happiness logo is licensed under a Creative Commons Attribution-NonCommercial-ShareAlike 3.0 Unported License.