Research Updates

I read a lot of research and when I find articles of particular interest I save them into five overlapping topic areas. These five topic areas provide a treasure trove of fascinating & important emerging knowledge. They include information that can make psychotherapy more effective and also help us lead healthier, longer & more flourishing lives.
Click on Cognitive & General Psychotherapy to download a hyperlinked PDF list of 36 good recent research studies, including several on better assessment & screening (e.g. for bipolar disorder & for borderline personality disorder), Chalder's emphasis on the importance of fear avoidance in fatigue syndromes, Christou-Champi's and also Suri's interesting papers on practice & underuse of reappraisal, and a whole series of valuable publications on suicide.
Click on Depression for an overlapping list of 29 relevant studies (this covers medication too), including Durisko's interesting paper on adaptive evolutionary understanding of depression, Firth's systematic review of stepped care system effectiveness, Martiny's encouraging findings for chrono-therapeutics, and Rapaport's perceptive caution about Mischoulon's apparently negative assessment of fish oil treatment.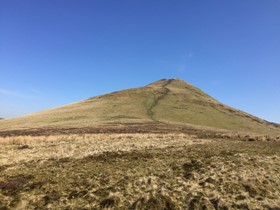 The Compassion & Mindfulness link brings 17 recent abstracts. Both Adam and Khaddouma report papers on mindfulness & sexuality, while both Davis and la Cour publish on pain management. Marshall shows how self-compassion protects against the negative effects of low self-esteem in adolescents, and Mortberg highlights the crucial importance of being able to shift attention focus in successful CBT for social anxiety.
Clicking on Positive Psychology downloads abstracts and links to 6 good papers including recent work on the importance of humour for productivity in work teams, Cheng's publication on the stress-managing effects of gratitude interventions for health care practitioners, and Cohen's fascinating publication on how hugging reduces upper respiratory infection susceptibility!
Finally, the Healthy Living & Healthy Aging link brings details of 12 articles. There's Eichstaedt's findings on links between psychological language on Twitter & county-level heart disease death rates, Hanson's systematic review on the encouraging benefits of walking groups, Leng's paper on sleep duration and stroke risk, and Vermeulen-Smit's study on the strong links between unhealthy health behaviours and mental disorders.
Posted: 18/5/15